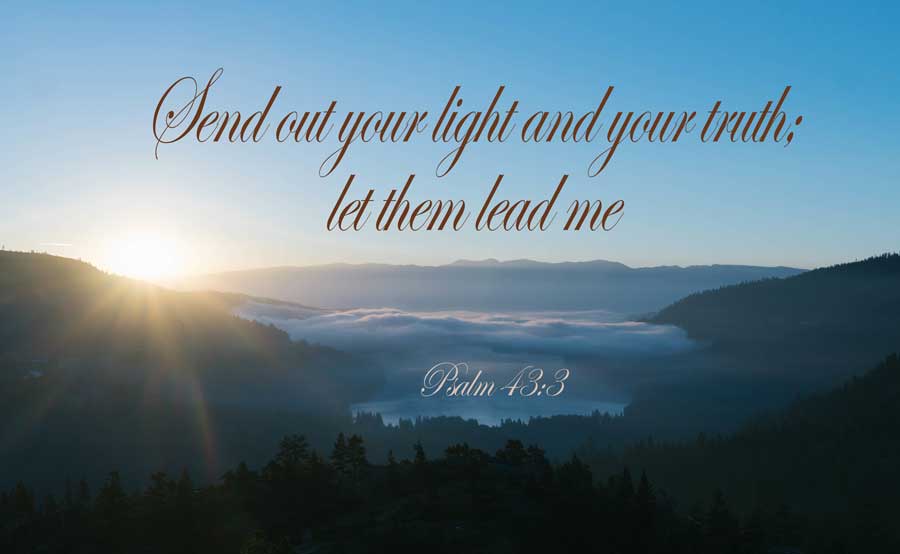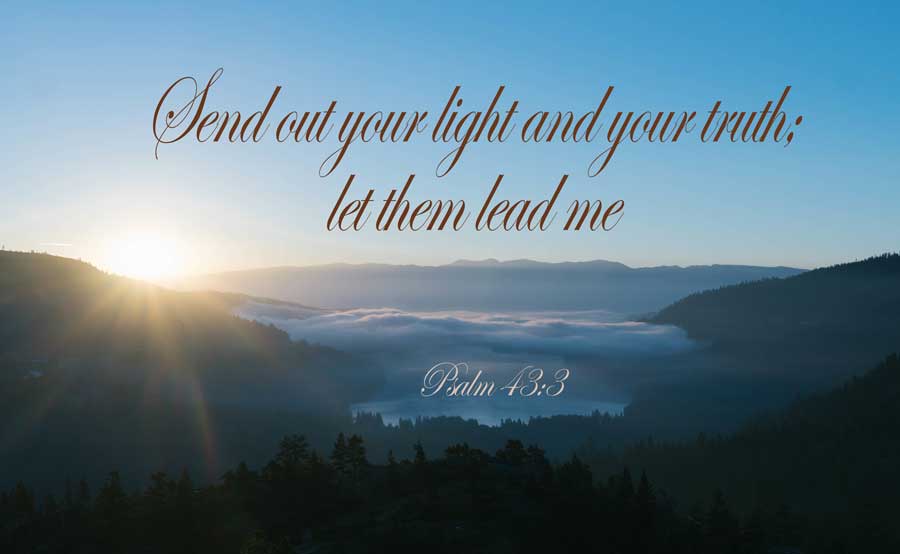 One of the aspects of God that brings me peace in times of debate or theological conflict is this: God is truth. God doesn't just bring truth or want truth or teach truth; He IS truth. In John 14:6 Jesus says, "… I am the way, and the truth, and the life." When I feel like my mind is being pulled in different directions by arguments or influencers, I can take a deep breath and say, "As I draw near to God, I draw near to the truth."
What a relief! No more fear and insecurity about making the wrong choice. Even if I don't get it right on the first try, as long as I keep humbly seeking the Lord's face, I don't have to fear. Deceivers come and, unfortunately, they aren't going to stop coming. However, I don't fear them and I don't let them influence me. I trust the guidance of the Holy Spirit to show me that they are not working in His truth.
Psalm 43:3 says, "Send out your light and your truth; let them lead me; let them bring me to your holy hill and your dwelling!" By stepping in to the light and the truth, by stepping into a relationship with Jesus Christ, I'm stepping into guidance that brings me to the dwelling place of God. This, of course, isn't an earthly place, but a heart condition (John 4:32).
Is God doing this because of who I am? No, He does this because of who He is. All people have access to His truth and all people can be lead into His presence. God is not a respecter of persons (Romans 2:11), meaning He doesn't play favorites. He is calling to all people, no matter your past choices, no matter your religious (or self-righteous) past. He loves you and He will lead you to see Him and know Him (John 17:3).