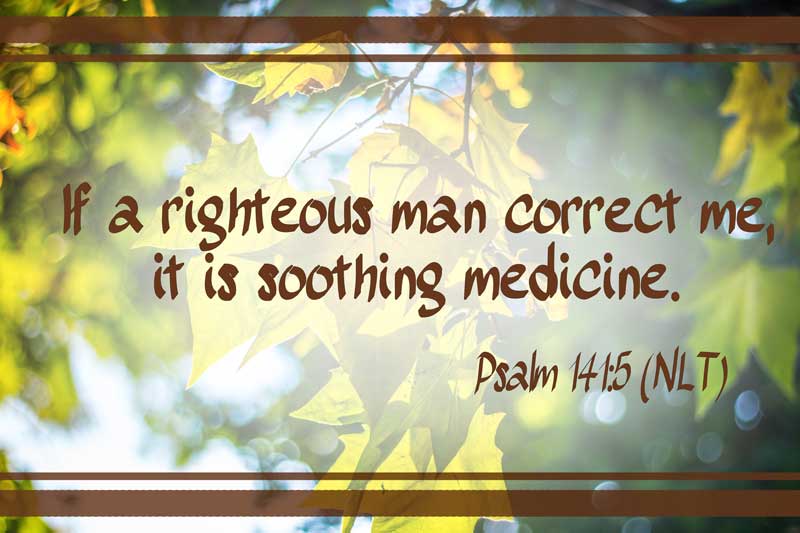 I've been watching a series of talks from business leaders, specifically online business leaders about starting and growing businesses. Then, in reading Psalms, I came across this verse:
Let a righteous man strike me – it is a kindness; let him rebuke me – is is oil for my head; let my head not refuse it. … Psalm 141:5 (ESV)
This seems a bit extreme, but I understand what it's saying. It's so much better to have someone who is wise bring harsh truth to you then to have an unwise person build you up. The blessings of listening to righteous correction bring rewards and blessings in our lives.
It is good to point out that it is righteous wisdom that we should be listening to, not just any voice. The counselors that we chose to surround ourselves and how well we listen to them are very much indicators of where our lives will be going.