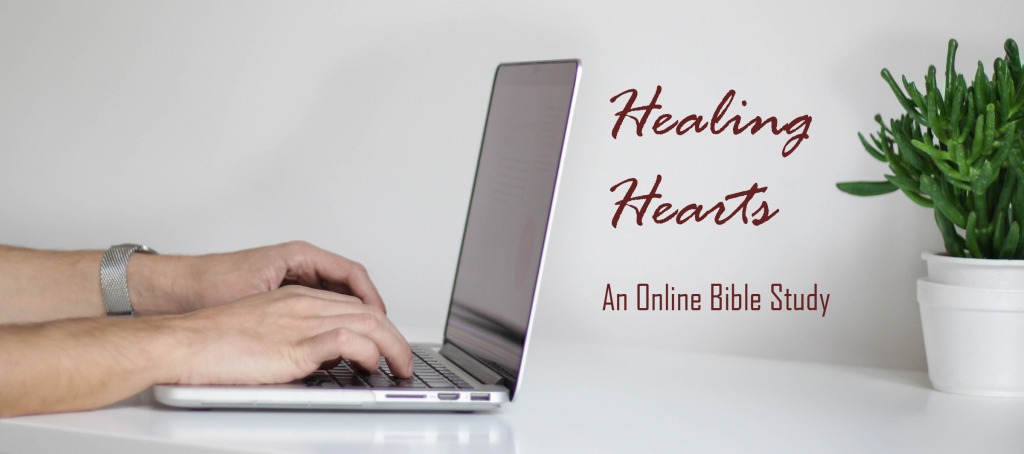 I'm so excited to tell you about this new Bible study experience. Healing Hearts is an online Bible study that will allow us to connect no matter what your schedule or location.
Together, we'll be learning about what it means to let the Lord lead us and heal us through disappointment or trouble. This last year has been full of failure for me. Through it all, the Lord has been close and teaching me about what it means to keep Him the focus. This series is about the habits we can develop to put the Lord first even when we are disappointed or hurt.
This series will cover the basics of recognizing the source of the trouble, learning to give it to the Lord as often as necessary, letting go of harmful coping behaviors, and creating new habits that help us to better deal with heartbreak when it comes.
How Will It Work?
Each week there will be a live video based discussion. The video will be recorded in case you can't make it live, or simply want to re-watch it later. During the week, there will be a Facebook group that you can access at any time for support and conversation.
Learn More
To receive more information about this study, sign up for the newsletter below. As a thank you for signing up, you will get a free eBook called 3 Signs of a Spiritual Rut.